Date: February 21, 2014
Venue: Chamber of Commerce and Industry of Serbia, Belgrade, Serbia
Organisers: VII Meeting of the organizers of the events "Let Us Create the Future of Events in Serbia Together", Serbian Chamber of Commerce, Association of Catering and Tourism - Group for event tourism and the editorial board of the "Guide to Tourist Events"
Lecturers: Aleksandra Terzić, PhD, and Željko Bjeljac, PhD, Geographical Institute "Jovan Cvijic", SASA

Lecture programme:
cvijic_150_y_conference_programme.pdf

Susreti organizatora manifestacija u organizaciji časopisa "Vodič kroz turističke manifestacije'' i Grupacije za manifestacioni turizam Udruženja za ugostiteljstvo i turizam PKS, jedinstveni stručni skup koji iz godine u godinu okuplja sve veći broj zainteresovanih učesnika, tretira različite teme, organizuje diskusije po aktuelnim temama, razvija ideje, i ove godine je potvrdio da s pravom uživa visoku reputaciju, kako u zemlji, tako i u zemljama regiona.
Svečana sala PKS bila je tesna da primi sve zainteresovane, koje je privukla aktuelnost tema, ali i činjenica da ovde mogu mnogo toga da čuju, pitaju, razgovaraju i razmenjuju iskustva.
Svakako najviše interesovanja izazvalo je stručno predavanje pod nazivom "Javne nabavke", koje je imala Svetlana Ražić iz Uprave za javne nabavke.
Sa istom pažnjom, prisutni su saslušali predavanje mr Marijete Lazor ona temu "Kreativna industrija, suveniri i zaštita autorskih prava."
Prof. dr Snežana Štetić, Visoka turistička škola strukovnih studija Beograd, govorila o rizicima u turizmu, sa posebnim osvrtom na rizike u manifestacionom turizmu i kako ih sprečiti.
Dr Aleksandra Terzić iz Instituta Jovan Cvijić, SANU, Beograd, za temu je imala "Elementi nematerijalnog kulturnog nasleđa kao dela manifestacionog turizam", naglašavajući da se značajan broj ovakvih manifestacija organizuje u Srbiji, a da su neke od njih kao što su Molitva pod Midžorom, Vukov sabor, Sabor narodnog stvaralašta u Topoli i druge, prepoznate kao manifestacije sa najvećim stepenom očuvanosti, tj. originalnosti.
U više navrata je konstatovano da razvoj i značaj manifestacija u Srbiji nije prepoznat na nivou na kom bi trebalo, ali da su organizatori ti koji bi trebalo da svoje manifestacije predstave široj društvenoj zajednici, i da se zajedničkim snagama, organizovano, bore za bolji status i donošenje pravila, tj. zakonske regulative koja nedostaje u ovom izuzetno značajnom i perspektivnom vidu turizma, s obzirom da ova privredna grana zapošljava 180.000 ljudi i ostvaruje značajne devizne prihode. Takođe, jedan od zaključaka je da treba raditi na podizanju kvaliteta manifestacija i njihovoj orginalnosti, da ne bi ličile jedna na drugu i time samo postizale kontraefekat.
Aleksandra Terzić, PhD, lecture
Participants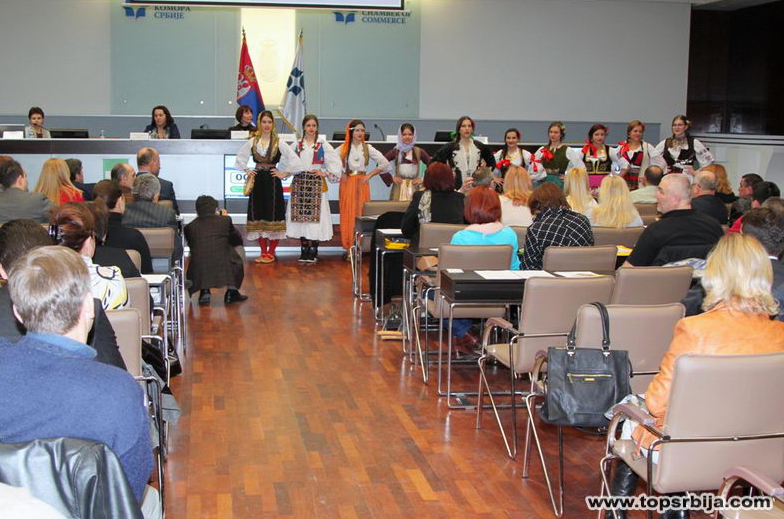 Željko Bjeljac, PhD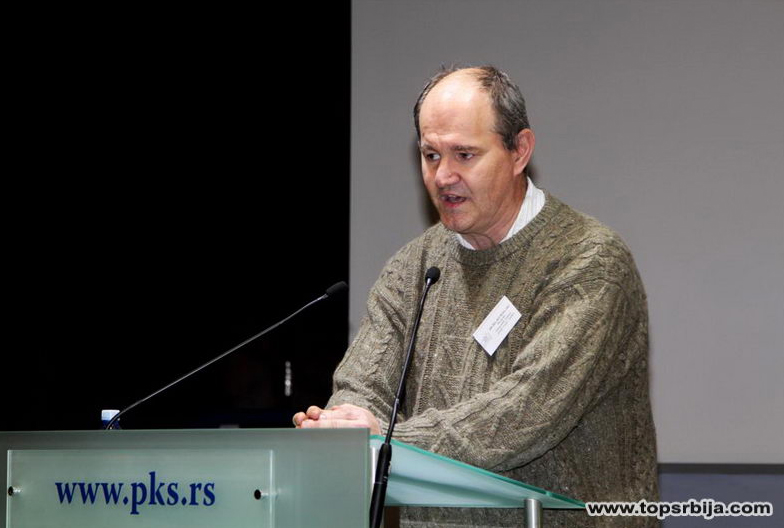 Aleksandra Terzić, PhD